Red Carpet Carwash
Your Car will love you for it.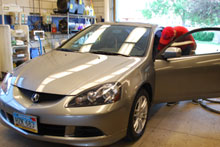 Red Carpet Carwash in Western North Dakota is the area's premiere carwash. Whether it's a special occasion, or you just need to get the bugs or ice off, Red Carpet is where you need to be to keep your car looking new. We offer detailing at our North Bismarck location if your vehicle needs a little extra attention.
State of the art carwashes, and more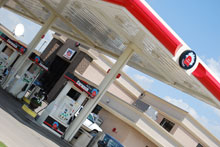 Although we are known for our state of the art carwashes, we are so much more than that. We offer the highest quality fuels for your vehicles, everyday convenience items at great prices, as well as food courts if you need that special treat.



A family owned business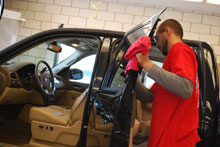 Red Carpet Carwash is a family-owned North Dakota business that takes pride in serving the public and providing a great place to work for our co-workers. Hopefully this great atmosphere is something you will notice when you stop in and see us.